Spend any significant time in Washington D.C. and you'll learn that pretty much everything that is said about the Military-Industrial Complex—a term that was popularized by Dwight D. Eisenhower—is true, if not worse.
It is a truly national disgrace that the diplomats who are tasked with carrying out our foreign policy and those who allocate and distribute our war budget make millions of dollars from the defense industry itself.
As documented across multiple chapters of my new book, Breaking Biden: Exposing the Hidden Forces and Secret Money Machine Behind Joe Biden, His Family, and His Administration, there is no person in Joe Biden's administration who is a bigger part of this swampiest part of D.C. than Secretary of State Tony Blinken.
Secretary of Boeing
In 2018, Antony Blinken — then managing director of the Penn Biden Center, home of Joe's infamous classified documents — co-founded WestExec Advisors, a boutique D.C. consultancy focused on "advising companies on geopolitical risk and emerging opportunities."
Last night, #PBC's Managing Director @ABlinken kicked off the guest speaker series for @PennInDC's foreign #policy course, "Today's #Diplomacy: How Does It Really Work?" He spoke about challenges to international order & his view of the future of diplomacy. Thank you! pic.twitter.com/niulzBQVCB

— Penn Biden Center (@PennBiden) January 24, 2019
Staffed largely by former Obama administration officials looking to turn their expertise into dollars, WestExec Advisors also served as a sort of "government-in-waiting" for the next Democratic administration.
When Joe Biden took office, they finally had their opportunity.
At least sixteen Biden administration officials have come from WestExec, including Director of National Intelligence Avril Haines and former White House press secretary Jen Psaki.
WestExec employees — at least 16 of whom joined the Biden administration — disclosed clients including Boeing, JPMorgan Chase, Microsoft, Blackstone, FedEx, AT&T, Discovery, Facebook, LinkedIn, Gilead Sciences, and Uber. Once they entered the Biden administration, they were supposed to provide oversight of these exact companies.
Tony Blinken's own clients included companies such as Boeing, Microsoft, and AT&T. Blinken has attempted to recuse himself from foreign policy that relates to Boeing, but to completely disqualify himself from this part of his portfolio would leave him little left to do as secretary of state. Boeing's products are crucial in diplomacy with China, Israel, the Middle East, and Ukraine. For example, the U.S. sent Ukraine GPS guided bombs in February 2023 made by… wait for it… Boeing! The company's CEO later said he hoped Blinken's 2023 visit to China would lead to more orders for planes.
Bagging Cash from China and Google
The company's work isn't limited to typical defense industry buckraking either. On its website, WestExec claimed to help American universities seek funding and partnerships in Communist China; they scrambled to hide this fact in the months leading up to the 2020 election. Upon its founding, WestExec quickly partnered with Jigsaw, a branch of Google that "explores threats to open societies," one of which is disinformation. Blinken helped execute the "Russian disinfo" hoax that got the Laptop from Hell censored before the 2020 election.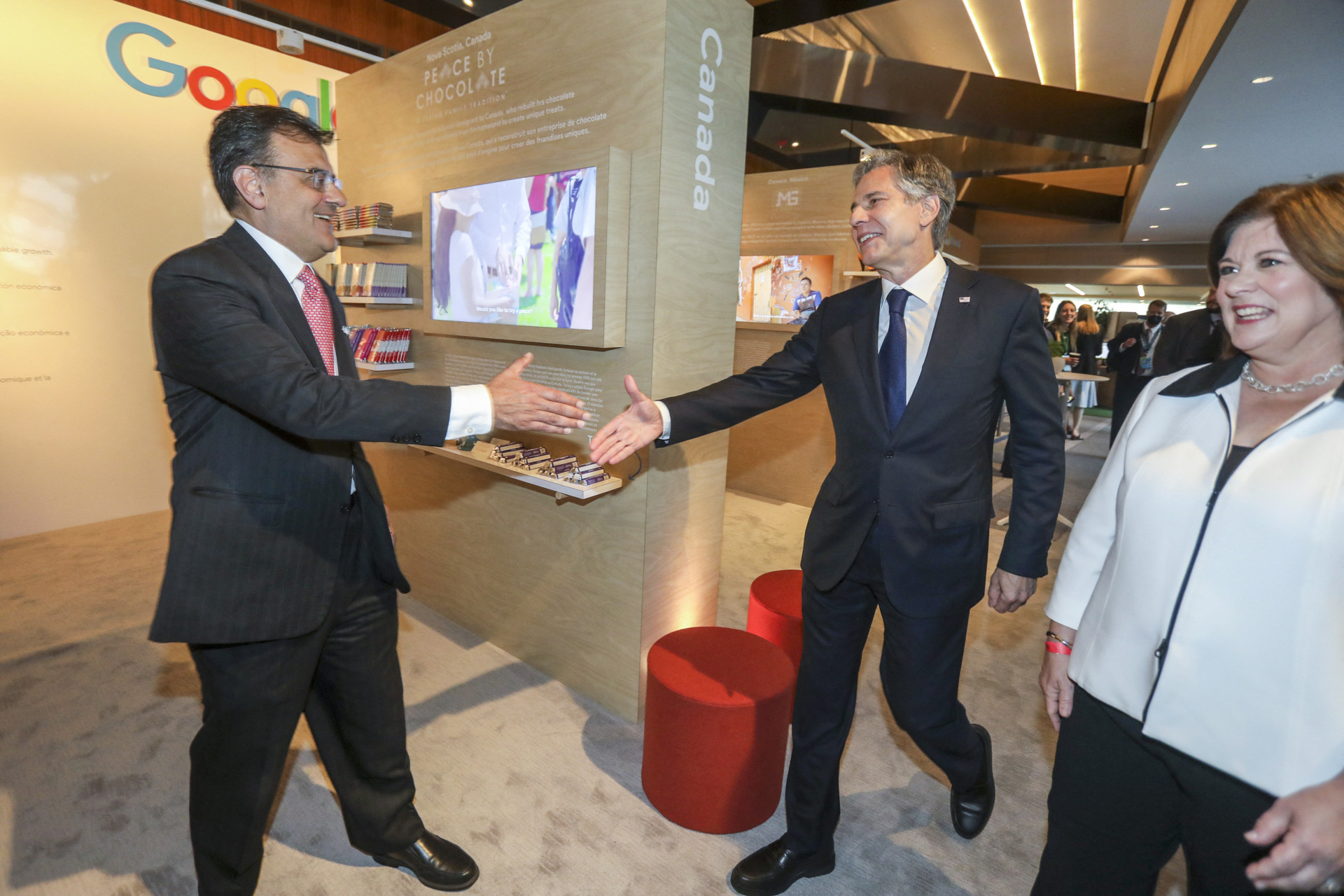 Secretary of State Antony Blinken, center, shakes hands with a staff at the Google booth as visits the Innovation Alley at the CEO Summit of the Americas in Los Angeles, California, June 9, 2022. President and CEO of the U.S. Chamber of Commerce Suzanne P. Clark is at his right. (RINGO CHIU/AFP via Getty Images)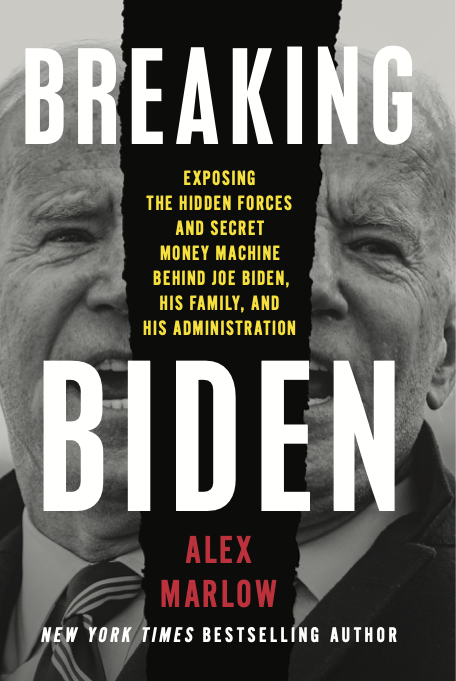 Have no doubt, this business has been lucrative for Blinken and his allies. Blinken initially valued his stake in WestExec at between $500,000 and $1 million, but upon taking office, he sold it back to the firm for between $1 million and $5 million — up to ten times its initial reported value. And that's not counting the nearly $1.2 million he was paid by WestExec prior to taking office. Perhaps the original value estimate turned out to be a little off. Or perhaps the prospect of having its partners staff the incoming administration inflated WestExec's value even further.

Blinken's career has delivered serious value to his friends and corporate paymasters, but comparatively little to the American people.
As secretary of state, Antony Blinken has served up false promises and embarrassments, claiming during a June 2021 House Foreign Affairs Committee hearing that there would be no urgent need to evacuate the U.S. embassy in Afghanistan: "We're staying, our embassy's staying . . . if there is a significant deterioration in security, I don't think it's going to be something that happens from a Friday to a Monday." But two months later, in mid-August, a "Friday-to-Monday" disaster is literally what happened when the Taliban violently and swiftly swept through Kabul over the course of a weekend, forcing a dramatic acceleration of embassy evacuations.
As I document in Breaking Biden, he also was the face of one of America's most humiliating moments during the Biden years when he was given a proverbial "swirly" by his Chinese contemporaries on our own soil at a summit in Anchorage, Alaska in 2021. After getting dressed down by the Communists for 17 minutes, he agreed with their complains that America is in many ways a racist county.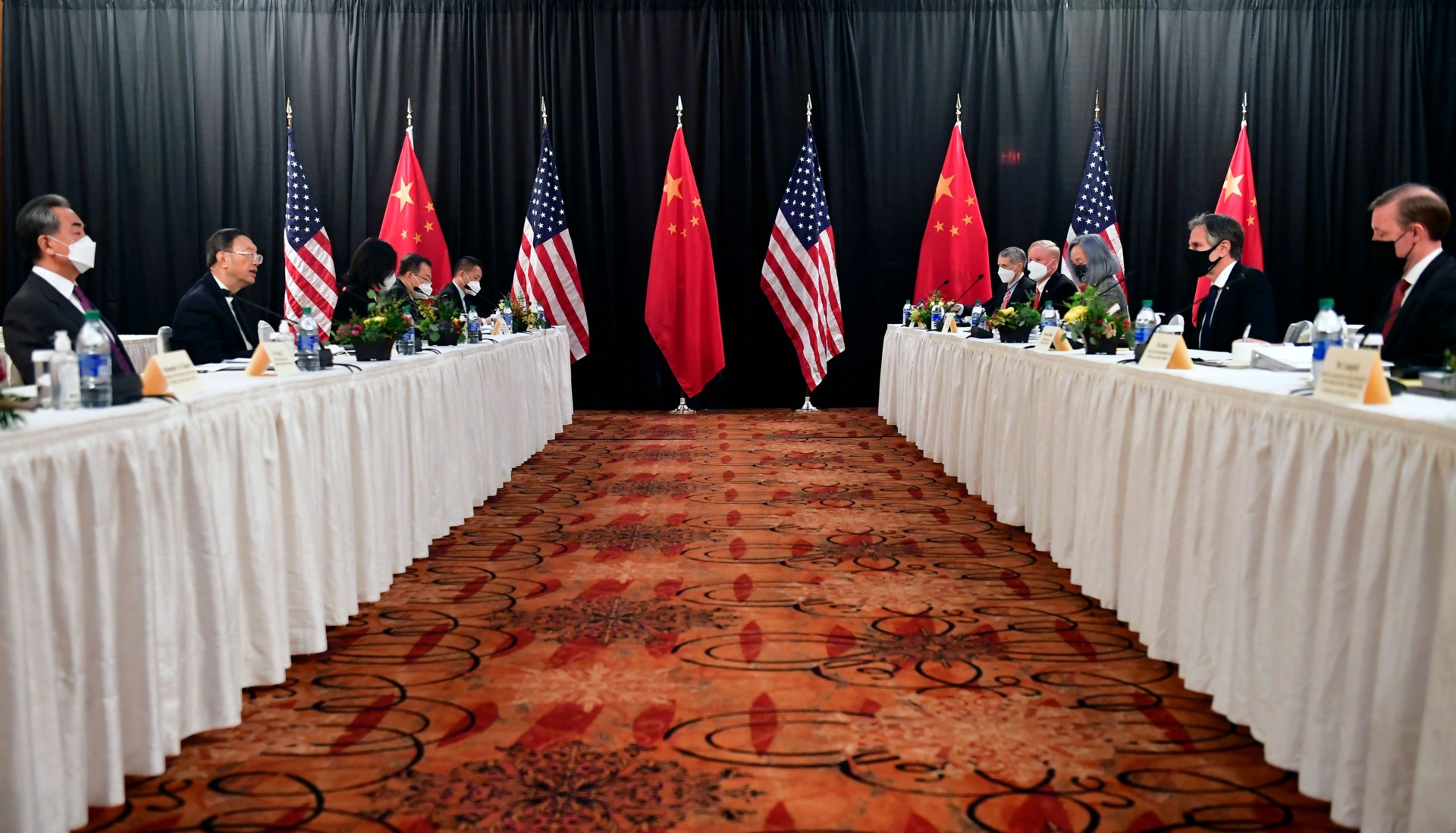 U.S. Secretary of State Antony Blinken (2nd right), joined by National Security Advisor Jake Sullivan (right), speaks while facing China's Director of the Central Foreign Affairs Commission Yang Jiechi (2nd left) and China's Foreign Minister Wang Yi (left) at the opening session of a U.S.-China summit in Anchorage, Alaska, on March 18, 2021. (FREDERIC J. BROWN/POOL/AFP via Getty Images)
One would think these catastrophes would be enough to end a diplomatic career, but Blinken has proven enduringly popular with the one constituency that really counts — the political and corporate elite.
In other words, in Joe Biden's Washington, he has nowhere to go but up.
Breaking Biden is available now in hardcover, eBook, and audiobook read by the author.
Alex Marlow is the Editor-in-Chief of Breitbart News and a New York Times bestselling author. His new book, Breaking Biden: Exposing the Hidden Forces and Secret Money Machine Behind Joe Biden, His Family, and His Administration, is available now. You can follow Alex on Facebook, Instagram, and Twitter at @AlexMarlow.