Senator Cory Booker (D-NJ) called on Senator Bob Menendez (D-NJ) to resign over his federal corruption indictment, a stinging blow from the embattled senator's home state colleague.
Booker called the "shocking allegations of corruption" in the indictment "specific, disturbing details of wrongdoing."
My statement on Senator Robert Menendez. pic.twitter.com/h7WY9EWwUz

— Sen. Cory Booker (@SenBooker) September 26, 2023
The junior New Jersey Senator called Melendez's defiant decision to remain in office a "mistake," insisting "stepping down is not an admission of guilt but an acknowledgment that holding public office often demands tremendous sacrifices at great personal cost."
Booker called the situation "unfair" to Menendez, but continued, "Senator Menendez has made these sacrifices in the past to serve. And in this case he must do so again. I believe stepping down is best for those Senator Menendez has spent his life serving."
Menendez and his wife, Nadine Menendez, each face three federal counts alleging they accepted bribes from New Jersey businessmen "in exchange for using Menendez's power and influence as a Senator" not only to "protect and enrich" the men, but to "benefit the Arab Republic of Egypt. These bribes allegedly include home mortgage payments, a low show or no show job for Nadine Menendez, Mercedes Benz and other things of value to the senator and his wife."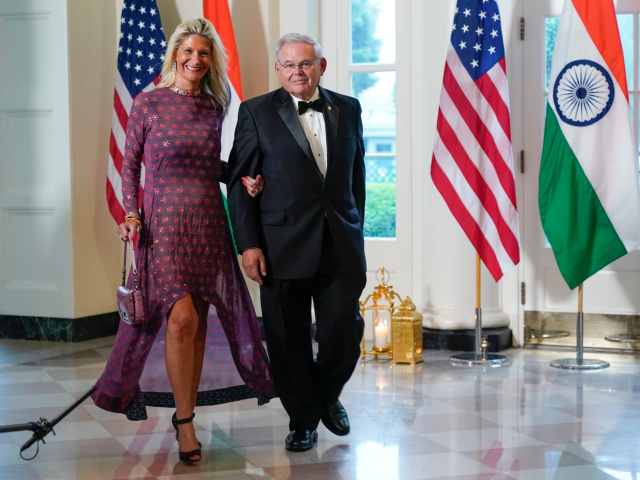 Images from the 39-page indictment show gold bars and almost half a million dollars, much of it lining the inside of clothing, found in the Menendez home. Menendez claims he kept the cash on hand for personal emergencies.
Some wild details in the Menendez indictment – found in the home:

"Over $480,000 in cash—much of it stuffed into envelopes and hidden in clothing, closets, and a safe—along with over $70,000 in NADINE MENENDEZ's safe deposit box… as well as over $100,000 worth of gold bars" pic.twitter.com/md5zU5ahzB

— Jacqui Heinrich (@JacquiHeinrich) September 22, 2023
Booker, citing his close working relationship with the now twice-indicted Menendez, called the specifics in the indictment "hard to reconcile with the person I know" while acknowledging "the details of the allegations against Senator Menendez are of such a nature that the faith and trust of New Jerseyans as well as those he must work with in order to be effective have been shaken to the core."