Chinese state media responded to the latest gloomy economic news by spotlighting dictator Xi Jinping's demand for "patience" in a previously unpublished February address to top Chinese Communist Party officials.
Xi insisted China's faltering economic growth and crushing youth unemployment were obstacles that could be overcome through "steady, step-by-step progress."
The South China Morning Post (SCMP) on Wednesday noted that speeches given at Chinese Communist Party meetings are usually kept secret from the public for months until the authoritarian government sees some benefit from releasing them.
In this case, no state media organ will dwell on the detail that Xi promised things would get better six months ago – and everything about the Chinese economy has gotten worse since then.
A Communist Party journal called Quishi published Xi's February speech just hours after dismal economic data showed consumer confidence slipping and factory output plunging again in February, while youth unemployment has grown so high that Xi's regime simply stopped reporting the numbers. The jobless rate among China's urban youth topped out at 21.3 percent before the Communist Party decided to start hiding the data.
China's economic growth for 2022 is expected to have been among its weakest in four decades. https://t.co/DRDURVwAZc

— Breitbart News (@BreitbartNews) January 15, 2023
"Economic growth slid to 0.8% in the three months ending in June compared with the previous month, down from 2.2% in January-March. That is equivalent to a 3.2% annual rate, which would be among China's weakest in decades," Voice of America News (VOA) reported.
Xi's speech offered few reasons why Chinese people should be patient with his agenda – besides, of course, the implied argument that he is a brutal dictator who does not tolerate disagreement or disobedience from his subjects.
He pointed to China's size and its large rural population as reasons why modernizing was taking longer, and costing more, than he predicted when he took power in 2012.
"We should first consider the size of the population and the large rural-urban development gap. We cannot be ambitious and unrealistic, but we cannot simply follow the beaten path. We should be patient and move forward in a steadfast manner," he said.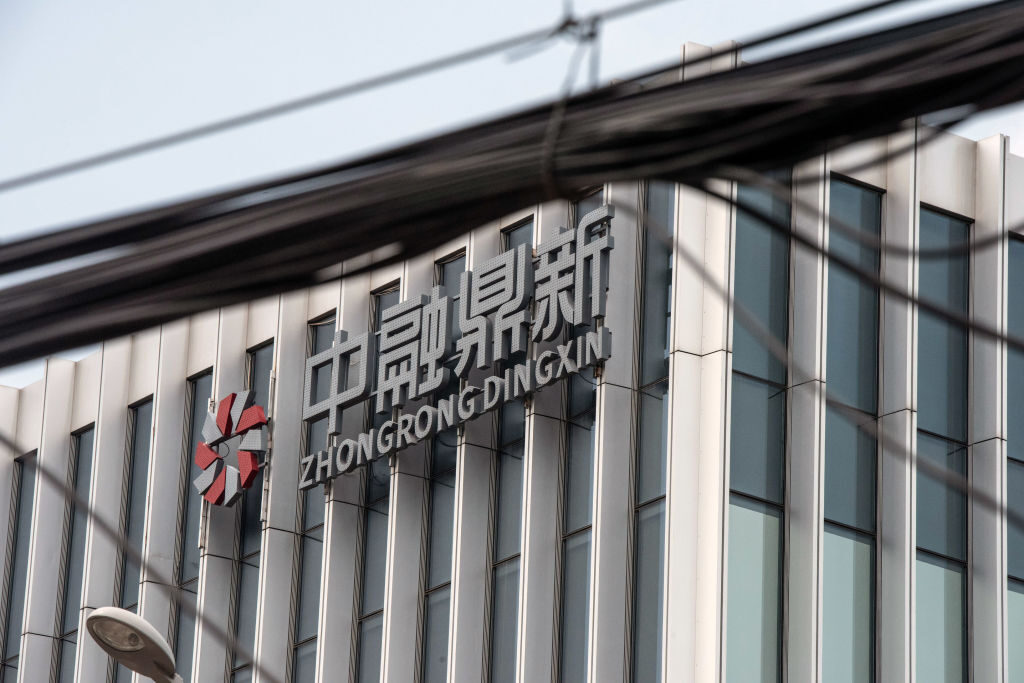 "It is quite a challenge just to make sure 1.4 billion people are fed. Then there are problems such as employment, [wealth] distribution, education, healthcare, housing, elderly care and childcare. They are all not easy to resolve and they all involve an astronomical number of people," he contended.
Xi did not dwell on some very important factors that were inconvenient to his political narrative, such as the immense economic damage inflicted by his deranged citywide coronavirus lockdowns, the trillion-dollar cost of his ham-fisted crackdown on the tech industry, or the growing apprehension of foreign investors to do business in a country where the dictator's whims could shut down their operations or throw their staffers in jail.
VOA added that Xi and his underlings also ignore the cost of pressuring Chinese companies to "divert money into political initiatives, including processor chip development."
Xi offered no introspection about his own policy shortcomings, but his speech was brimming with criticism of the free world. He slammed Western modernization strategies for pursuing "the maximization of capital interests instead of serving the interests of the vast majority of people."
China makes grandiose promises about reaching "net zero" carbon emissions by 2060 but was the only major power to increase pollution in 2020. https://t.co/WOvBOYnIyV

— Breitbart News (@BreitbartNews) March 7, 2021
"Today, Western countries are increasingly in trouble. They cannot curb the greedy nature of capital and cannot solve chronic diseases such as materialism and spiritual poverty," he said.
Xi claimed free countries tend to fall into a "middle-income trap" and become "stuck in stagnation," because they have "not resolved polarization and stratification" in their societies. VOA truculently noted that his speech contained no suggestions for how China would resolve its own "yawning wealth gap between a tiny elite and the poor majority.
Xi blamed capitalism for all of the world's "wars, slavery, colonization, and exploitation," which will come as news to the millions of people Xi's regime has enslaved, colonized, and exploited.