House Speaker Kevin McCarthy (R-CA) is willing to open an impeachment inquiry into President Joe Biden if "necessary," House Judiciary Committee Chair Jim Jordan (R-OH) exclusively told Breitbart News.
The mechanism of an impeachment inquiry is a congressional probe that usually occurs before a potential articles of impeachment vote. If the House approves the impeachment articles, they are conveyed to the Senate for approval.
Jordan argued the powerful allegations against Joe Biden could lead McCarthy to open an impeachment inquiry, a process Jordan's committee would lead.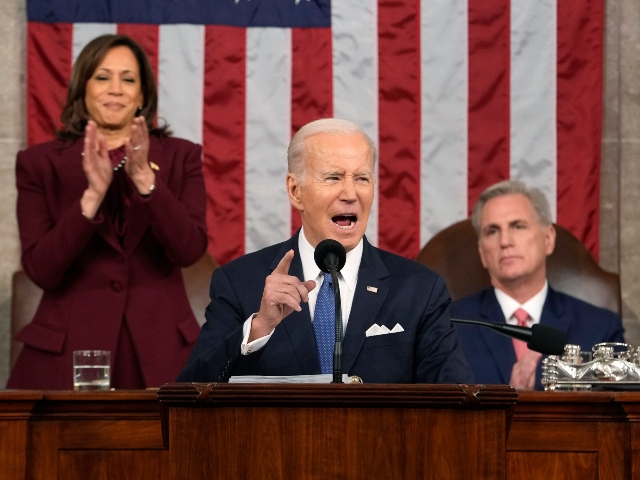 "If at some point it's necessary … that we have to go to an impeachment inquiry, … [I think] he [McCarthy] is willing to do that," he told Breitbart News. "But right now, it's incumbent upon us to get our work done and do what the Constitution requires."
Jordan said McCarthy expects further investigation into the Bidens before launching an impeachment inquiry. "I think the speaker has been clear," Jordan added. "We're going to do our work … to get the facts and get the documents, to get the information we need."
Last week, McCarthy floated the idea of opening an inquiry into Joe Biden for the first time.
"You have to get to the bottom of the truth, and the only way Congress can do that is go to an impeachment inquiry that gives Republicans and Democrats the ability to get all the information," McCarthy told reporters Tuesday.
Members of the Judiciary told Breitbart News they welcomed McCarthy's signal, though some members may oppose impeachment, such as Rep. Ken Buck (R-CO).
Rep. Harriet Hageman (R-WY) argued powerful allegations are surfacing more and more frequently against the "big guy": "With the revelations of the past several weeks and the increasing pace of new information leading towards the 'big guy' being directly involved, it is incumbent upon the Judiciary Committee to immediately open an impeachment investigation."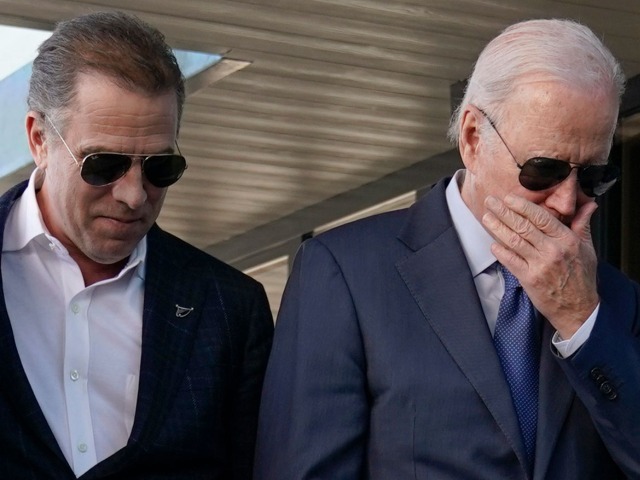 "House Republicans should hold anyone in the Biden Administration accountable for the corruption and blatant weaponization of government agencies in order to serve a political end," Rep. Chip Roy (R-TX) told Breitbart News.
Jordan's interview with Breitbart News came after Devon Archer, Hunter Biden's best friend in business and who also sat on Burisma Holding's board, told congressional investigators that Hunter Biden included then-Vice President Joe Biden on speakerphone over 20 times with business associates to sell "the brand." Two of those calls took place with Hunter Biden's Burisma and BHR Partners associates.
He also testified that Burisma would have gone out of business if it were not for the so-called Biden brand, which Joe Biden promoted on phone calls with Burisma executives.
Breitbart News reported that Archer's testimony produced evidence implicating Joe Biden in a bribery scheme in which a foreign company paid Hunter Biden in return for the use of the Biden "brand."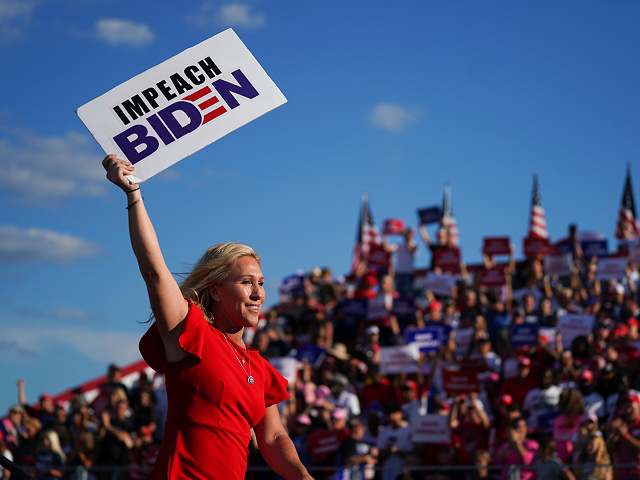 "I think the impeachment inquiry is really important," Rep. Marjorie Taylor Greene (R-GA) exclusively told Breitbart News on Tuesday.
"The impeachment inquiry will show the public even more information. It will help get those Republican members that we have to the point where they will be there for impeachment," she added. "It also gives the House more power behind our subpoenas."
Follow Wendell Husebø on Twitter @WendellHusebø. He is the author of Politics of Slave Morality.